Pharmacy Dating Back to 1880s Among 'Safe' Assets Up for Auction
Published on: 20/10/2023
A family is farewelling a modern pharmacy that has existed on the site since Victorian times and been cherished for 75 years.
Auctions are emotional events and for retired pharmacist Reece Burgess, the upcoming Burgess Rawson portfolio auction will be tinged with sadness.
His freehold pharmacy at 96-98 Firebrace Street in the Victorian town of Horsham, which has been in his family for 75 years, is being offered with a guide price of $1.45m.
"It's time," the well-regarded local told realcommercial.com.au. "The property's been in the family since 1947. I'm 85 and it's time someone else had a go."
A pharmacy has existed on the corner block of the regional town since the late 1880s. Burgess' father bought the original chemist at number 98 after "growing sick of the Melbourne rat race" and selling his former pharmacy in the bayside suburb of Hampton.
Burgess inherited the property and in the 1970s, purchased the adjoining site and doubled the pharmacy's size.
"It's one of the biggest pharmacies in town and has been all my life. It feels rather sad to be selling."
Burgess ran the pharmacy, one of the first in Australia to carry the Amcal brand, before selling when he retired and retaining the freehold.
The 426sqm two-level building comes with a renewed five-year lease to 2027 with options to 2032, a net annual rental of $95,652, and landlord-friendly lease terms with the tenant paying all outgoings.
Burgess Rawson's
Raoul Holderhead
said there's been "strong interest" in the property.
"This Amcal asset is probably on the best retail corner in Horsham and there's been plenty of money spent inside on technology; there's even a dispensary robot. There's an established long-term tenant with plenty of experience running the business, and the property's at an affordable price point."
Burgess is also selling his other property, Horsham's Chickpea Café at 30 Pynsent Street, which adjoins the Amcal asset.
Trophy assets among mix of essential services
The properties are among 54 to go under the hammer at the three-day commercial portfolio auction plus eight being offered via expressions of interest (EOI). The list predominantly features essential service assets such as health, childcare, service stations, fast food, and government social infrastructure (GSI) investments.
Mr Holderhead said demand for these "safe" assets was going nowhere.
"These tenants can afford the rent, they're often on long leases and there's a big cost to them relocating. But if they were to go, you've usually got quality buildings with nice modern fit-outs ready to go."
Another highlight at the Melbourne auction is a purpose-built ambulance station at 555-557 Princes Highway, Narre Warren that occupies a strategic position with fast access to freeways. It's leased to Ambulance Victoria for $119,950 per annum until 2029 with an option to 2035 and being a government asset, it's exempt from land tax.
Meanwhile, a landmark asset at 60-64 Wells Street in Frankston, leased to key tenants including Anglicare, Victorian State Government and Family Life at a combined annual rental of about $1 million, is available via EOI.
In NSW, there are four modern dementia and healthcare assets in Sydney's northern suburbs of St Ives and Caste Hill up for grabs, with lease terms ranging from 15 to 20 years and annual rents from $176,852 to $247,597.
A plethora of fast food assets will be offered at the Brisbane auction, including
a Guzman y Gomez drive thru in Ripley
 with lease options to 2071,
a Dominos drive thru in Berserker
, and two Red Roosters.
Fight for quality and affordable assets, with deals on the table
Holderhead said the buyer pool was dominated by private investors with more offshore investors returning, while first-time commercial buyers were fiercely competing for assets below $2m.
"We simply can't get enough properties in this price bracket."
But he admitted not all commercial property was easy to sell in the current market, including vacant properties, vacant blocks, or "properties with some sort of concern".
"Whether it be a short lease, poor location, or an older building, they become hard to move. We're seeing a real flight to quality; investors want secure tenants and national brands."
He said buyers may also be able to score some deals.
"We've also got motivated vendors who are concerned about more interest rate rises or just the world economy and other global issues, so they're certainly willing to meet the market."
PropTrack economist Anne Flaherty agreed that recession-proof assets occupied by high-quality tenants on attractive lease terms still held plenty of allure for investors.
"More investors have been targeting healthcare assets in recent years to future-proof their portfolios and capitalise on a sector that is set to benefit from Australia's growing and aging population," she said.
While the number of Australians over 65 made up 16% of our population in 2020, this will grow to between 21% and 23% by 2066 as our overall population continues to grow, according to the ABS. The proportion of those over 85 will grow from 2.1% in 2020 to between 3.6% and 4.4%.
This could be good news for Burgess' pharmacy.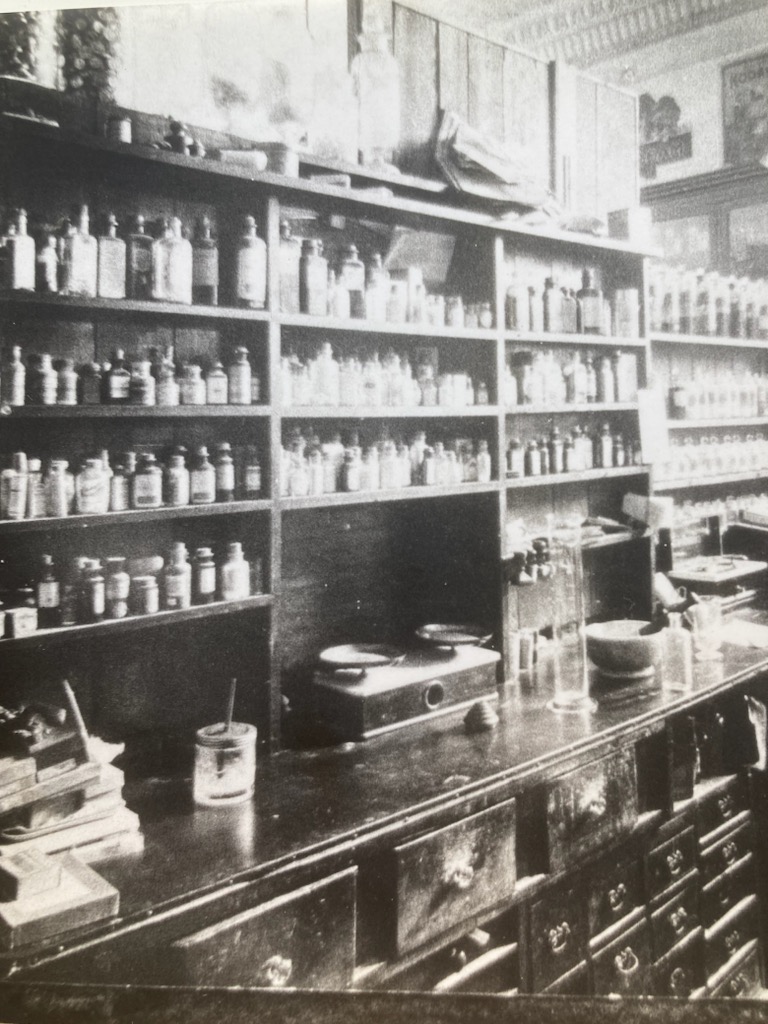 "Previously, healthcare real estate was viewed as a niche investment class, but this mentality is shifting," Ms Flaherty added.
"Healthcare assets are particularly appealing against a backdrop of economic uncertainty, as they can provide a means of securing defensive income."
Auctions will be held in Sydney at the Sydney Opera House on 24 October, in Melbourne at Crown Casino on 25 October; and in Brisbane at the Hilton Brisbane on 26 October.
Real Commercial, Caroline Riches